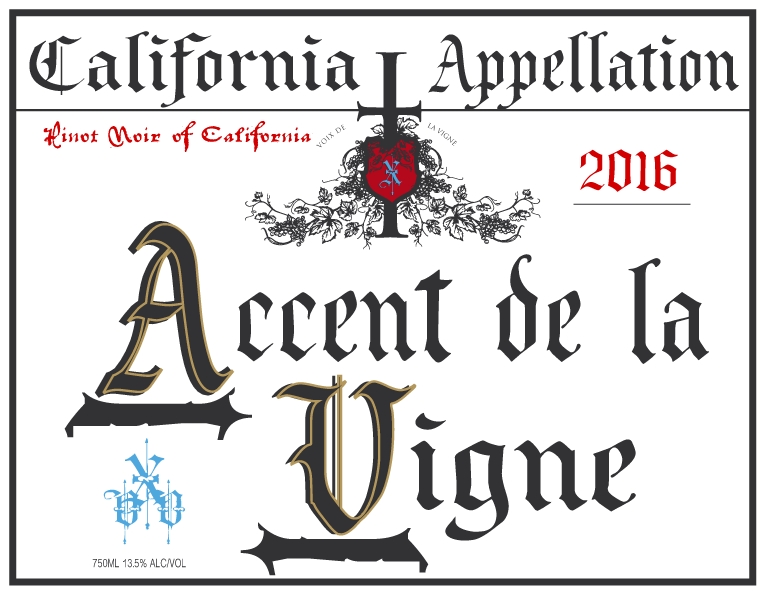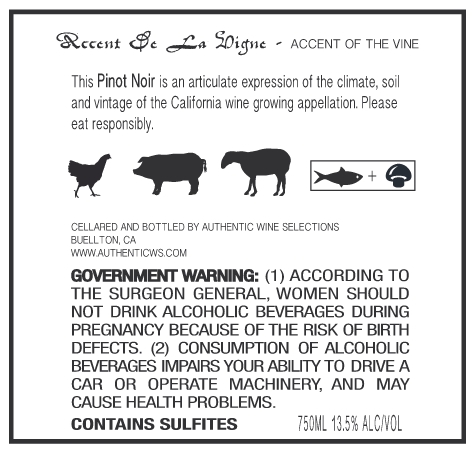 2016 Vintage Summary
Vinification The fruit was destemmed and passed through a heat exchange to drop the temperature below 40 degrees F and prevent radical fermentation. After a 3 day cold soak the temperature is raised and yeas is added to start fermentation. Fermentation is temperature controlled to 80 degrees. Wine is then neutral oak aged for approximately 8 months.
Winemaker's Tasting Notes This is a very expressive wine aromatically, with lychee, cranberry, kola, raspberry, red cherries abounding with hints of cinnamon and clove, wildflower honey, and cacao. Flavors of red fruits including pomegranate are accented by wisps of cedar and a hint of leather. This wine has a bright, food-friendly profile.
AGEABILITY This wine is ready to drink now and should drink well for the next three to five years.
FOOD PAIRING This wine will pair well with poached or grilled salmon, variety of pork dishes, poultry, and lamb.
APPELLATION(S) California
ALCOHOL 13.5% by volume
TA 0.58 g/100ml
pH 3.91
RS 0.16 g/100ml

2016 Vintage Summary
Similar to the last two vintages, the 2016 growing season continued to push the envelope for defning the new normal in Oregon as one of the earliest on record. An unusually warm spring gave way to moderate summer conditions, which provided even growing conditions through véraison. Though it was an intense growing season due to the early start, the fruit produced throughout the state resulted in wonderful concentration and complexity with characteristic natural acidity. The 2016 vintage saw practically immaculate fruit with few signs of disease, pest or bird effects. Vineyards and wineries in the Willamette Valley were largely finished with harvest by the end of September to early-October, while wineries in other regions carried on through mid-to-late October depending on the varieties planted. Because of the cooler temperatures in September and October, Growing Degree Days (GDD) accumulation in the western valleys ended up between the totals seen in 2013 and 2014. Lower GDD was also seen in eastern Oregon and Washington where the coolest conditions in the Pacific Northwest were experienced.
Vinification
The Pinot Gris fruit was whole-cluster pressed immediately upon arrival at the cellar and the juice allowed to settle for 36 hours. e juice was then racked clean into stainless steel fermenters and underwent fermentation for three weeks at medium to low temperatures of between 60°F and 66°F. The wine was then filtered and bottled.
Harvest Date:
September 6 to 18, 2016 Brix at Harvest: 23.1 Ph: 3.32  Alc.: 13.8%
Winemaker's Tasting Notes
Nose: Mineral, slate, white peach, candied oranges, vanilla and fennel. Palate: Lively and focused with green apple, pear key lime, honey suckle and ocean breeze.