Madrid – Central Spain, San Sebastian & Bilbao
April 21 – May 1, 2024
Northern Edition / Basque Country to Rioja and more!
6 Appellations in 4 Provinces = 10 days of a once-in-a-lifetime Spanish experience
Join Robert "Romo" Morrison & Authentic Wine Selections for an *all-inclusive* excursion you won't want to miss!
What You'll Experience
A diversity of Tempranillo styles from Rioja, Ribera del Duero, and Toro
Crisp wines from Spain's enigmatic Basque Country
Garnacha-based wines from off the beaten path in Méntrida Toledo
Wine-paired meals based on local products and traditional fare
Free time to enjoy the splendors of San Sebastian, Bilbao, and Madrid
This fully immersive Spanish wine experience will be shared with Authentic Wine Selections sales associates, customers, and fellow private clients.
This trip is limited to 6 – 10 private clients based on double occupancy.
Come for the wine – stay for the ultimate "industry" experience!
Don't miss out on this wine opportunity of a lifetime!
"All the sites are amazing. This is a life-changing trip and you will never be the same…"
– Robert Morrison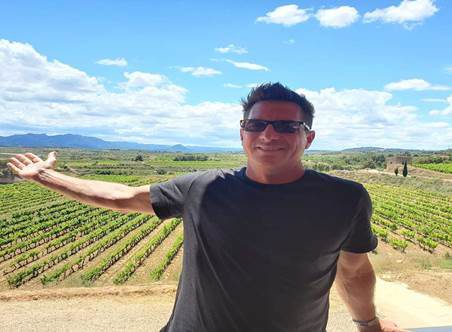 Sunday, April 21
Arrive in Madrid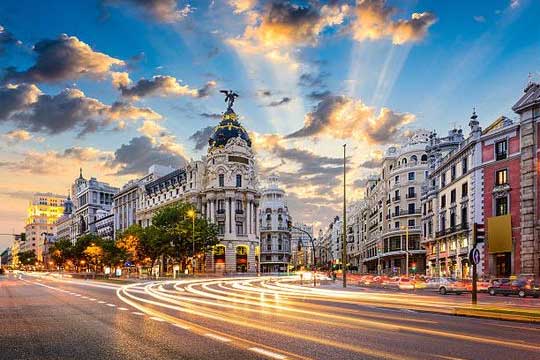 Free day to explore the incredible food and culture of this beautiful city!
Monday, April 22
Jimenez-Landi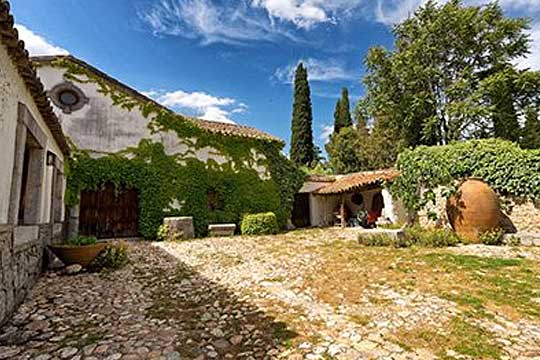 Tasting and vineyard visit followed by lunch. Featuring Garnacha-based wines from DO Méntrida Toledo. Overnight stay at hotel TBD.
Tuesday, April 23
Tastings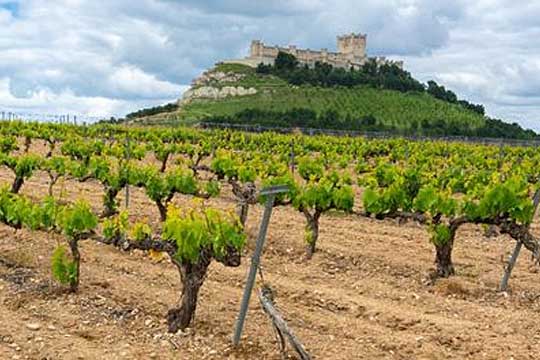 Tasting with Pinea and local tapas lunch. Tasting with Tomas Postigo featuring Tempranillo wines from Ribera del Duero. Drive to Arzuaga for dinner and overnight stay.
Wednesday, April 24
Tasting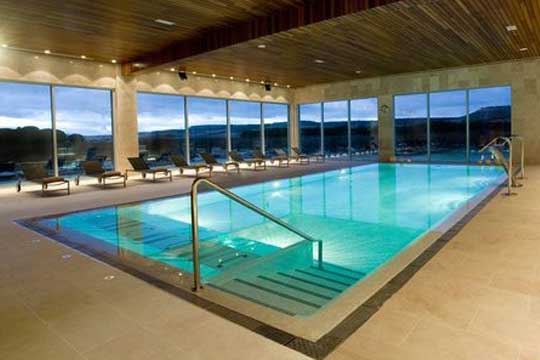 Tasting, tour, and lunch at Arzuaga. Optional light dinner at Arzuaga. Overnight stay at Arzuaga.
Thursday, April 25
Tastings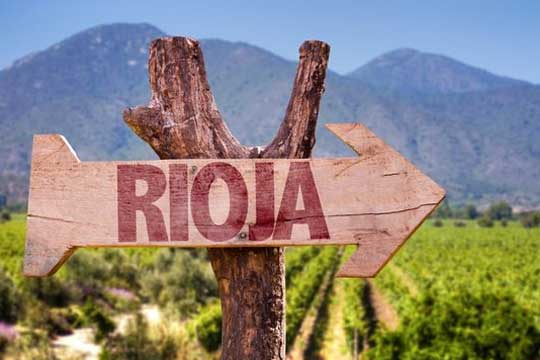 Tasting with
Dominio del Bendito. 
Featuring Tempranillo from Toro. Tasting and tour with
Remirez de Ganuza
. Featuring Tempranillo & Viura-based wines from Rioja. Overnight stay in Logrono TBD- With a "Laurel Street Tour of Tapas".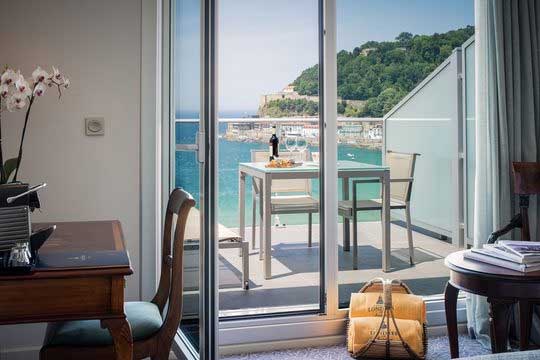 Tasting, tour, and lunch with
Altanza
. Featuring Tempranillo & Sauvignon Blanc from Rioja. Drive to San Sebastian for overnight stay at Hotel de Londres.
Saturday, April 27
Katxina Txakolina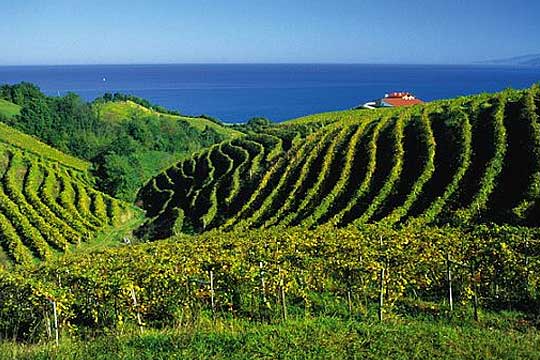 Visit with Katxina Txakolina & lunch at their woodfire restaurant. Featuring wines from the Hondarrabi Zuri variety. Overnight stay at Hotel de Londres.
Sunday, April 28
San Sebastian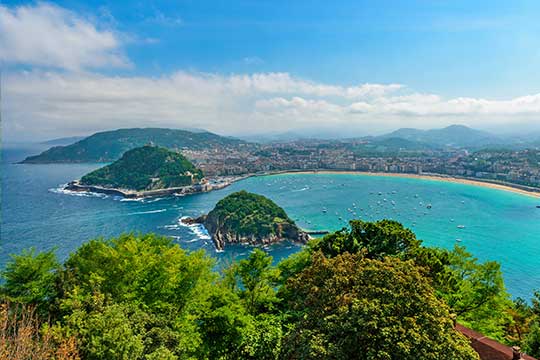 Free day to explore San Sebastian! Overnight stay at Hotel de Londres.
Monday, April 29
Bizkaiko Txakolina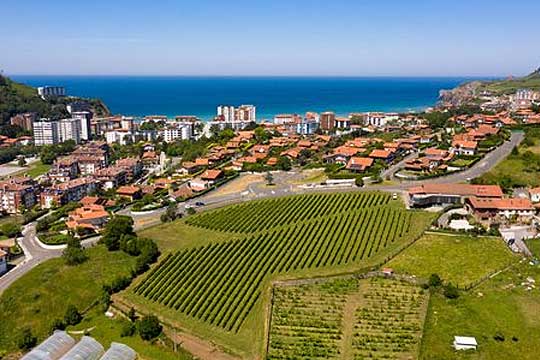 Visit, tasting, and lunch with
Vigen de Lorea
in Bizkaiko Txakolina. Featuring wines from Hondarrabi Zuri & Hondarrabi Beltza varieties. Overnight stay in Bilbao TBD.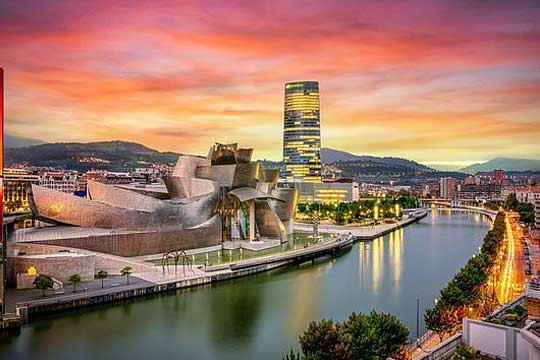 Free day to explore Bilbao! Overnight stay in Bilbao TBD.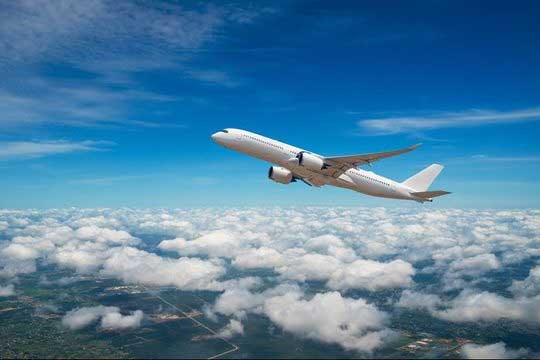 Return to U.S. or extend…live your life!
Land Travel
Comfortable, air conditioned coach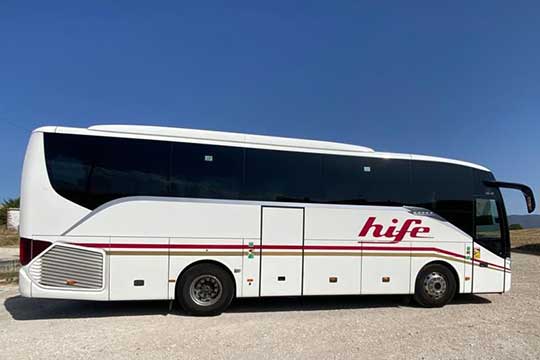 Overland transport will be in a comfortable, air-conditioned coach to ensure a relaxing journey from destination to destination.
Frequently Asked Questions
Important Details
All hotels are covered in the cost of the trip as listed.
Hotels and restaurants are subject to change based on situations beyond our control.
Free evenings/days are NOT included in the cost of the trip. You are responsible for your own meals and entertainment during scheduled free time.
Robert Morrison can provide recommendations for all free days and evenings!
Trip Price
Single Occupancy: $6,000.00
Double occupancy: $8,000.00
50% deposit due upon booking
The remainder due March 1, 2024
Deadline to book is March 1, 2024
Book your trip or ask questions
The magic of the Spain Experience lingers. First of all having a cohesive and fun group really helped! In a word I would describe the trip as extraordinary, as there was nothing ordinary about the experience! I was deeply impressed with every winery, their wines, their people, their hospitality. What they all had in common, whether large or small was an unwavering, uncompromising commitment to quality, excellence and innovation! I thought the pace of the trip, while brisk was not overwhelming. The accommodations were well chosen, no major issues, I particularly liked the Westin, the London and the Village Hotel. All said, a singular experience that left no regrets and was worth every penny. I would love to do more!
Thanks again for your master execution on the Wine Tour de España!  What an adventure! For someone coming from outside the industry, the experience was invaluable.  Spending a week with wine experts, tasting, touring and discussing all aspects of winemaking helped me to absorb information in a way that wouldn't be possible on my own. Gaining access like we did through your connections with the Spanish winery owners and winemakers allowed the entire group to experience the region and wines with exclusivity, detail and genuine hospitality.
On a personal note, I was super impressed with your professionalism and leadership.  You're a rock star!  It was easy to see the genuine warmth we were all welcomed with came from your efforts creating lasting relationships with our hosts.  Keep it rolling, you're onto something truly special!
The Spanish Wine Trip was promoted as "the wine trip of a lifetime". That was not an exaggeration. It was an amazing experience, especially for me, someone not within the wine industry. I wanted to go because I know quite a bit about French and Italian wine but nothing about Spanish wines. And now I know what wines I like. I also know where I would like to return.
Since the vast majority of our tour participants consisted of wine sellers, I learned not only from them but also at the vineyards and bodegas.
I think if Romo didn't have the relationships with and the respect he has earned from the makers, we could never have been treated so well. Or gone to some of the very intimate places. It was very elegant, convivial and a wonderful way to learn! I'd recommend going on one of Romo's trips.