Tour Spanish Wines
October 5 – October 14, 2022
Tour Spanish wine regions and top producers with wine importer Robert Morrison (Romo)
This is an experience only possible through Authentic Wine Selections and TourSpanishWines.com
Taste ~80 wines from 8 different regions. Enjoy regional foods and the wines that pair with them. Every day is a new adventure including a free Saturday evening and following Sunday to enjoy beautiful San Sebastian.
This trip is all-inclusive (except for "free day/nights" noted in the itinerary) transportation, meals, lodging & wine! Just book your flights using our recommended Travel agent. Please note that R/T flights are not included. Just get yourself to The Westin Madrid Tuesday, May 3rd and we will do the rest. This is a Spanish food/wine/culture immersion that you will not soon forget!
Cost: $5988.00 per person | $9988.00 per couple
If you are interested, please email Romo@Authenticws.com so I can fill you in on the details as they develop!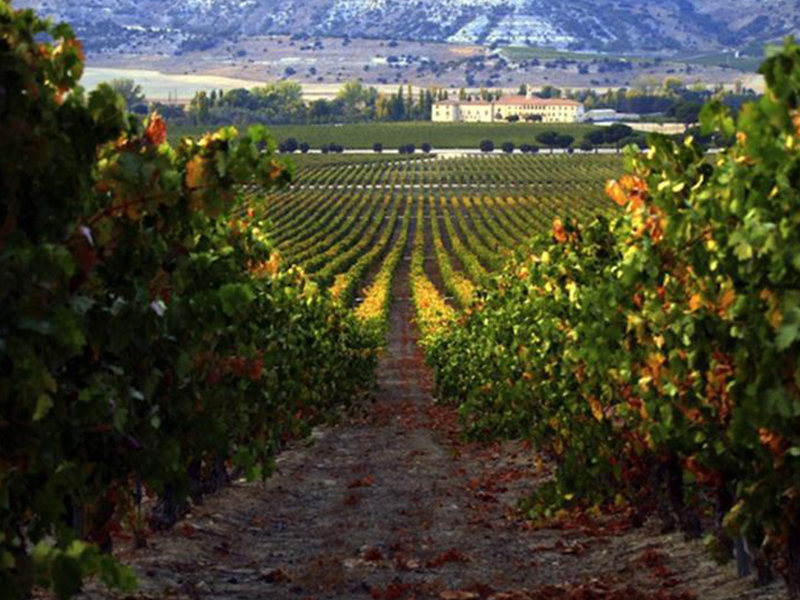 Ribera del Duero
Pinea
Pago De Carraovejas
Arzuaga
Ribera wines underscore the purest expression of Tempranillo, Spain's most well known grape; big, bold and textured, but with plenty of rich, old-world sensibility. The region is home to some of Spain's most sought after and applauded wines. Riberas are crafted to age, developing complexity over time, yet balancing acidity and generous fruit, they're unequivocally food-friendly wines to drink young. The spices, dark fruit and smoky flavors of Ribera enhance anything off the grill, roasted meats, and rich pastas. Ribera del Duero wines can best be compared to Cabernet Sauvignon from the Napa Valley.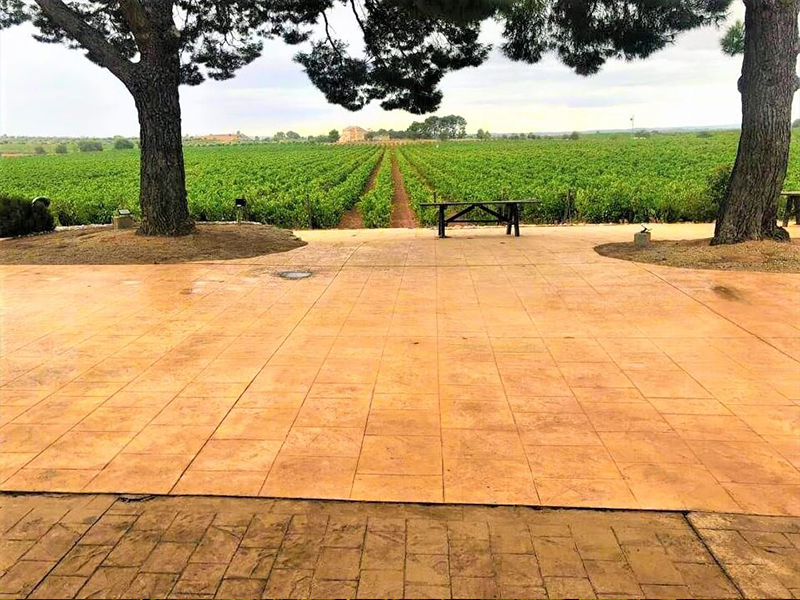 UTIEL-REQUENA
Vegalfaro
Utiel-Requena is the new kid on the block. It is a relative newcomer, both to wine lists and to wine shelves. Its wines, and especially its lively reds and bright rosés, have a refreshingly contemporary feel, making them a welcome entrant to the diversity of the new Spain. Yet winemaking in Utiel-Requena is not in the least new. Wine was made in the region at least as far back as the 7th century BC, as evidenced by traces of Phoenician amphorae found in the region. Coming forward in time, in 1BC the Romans settled here and introduced improved winemaking techniques.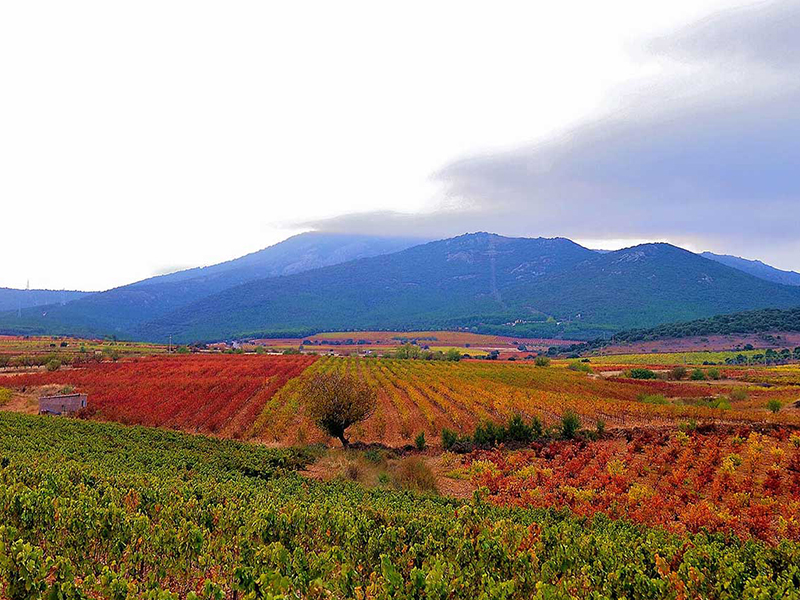 CARINENA
Bodegas San Valero
D.O.P. Cariñena has been tagged as a hot Spanish region to watch by Wine Enthusiast in a recent issue. If you are seeking great value and intense flavors, then this historic region is one you will want to get to know. Cariñena is not only the second oldest region in Spain, but is also home to its own varietal and appellation. These qualifications have led to the production of some of Northern Spain's best-priced, most exciting and food-friendly wines.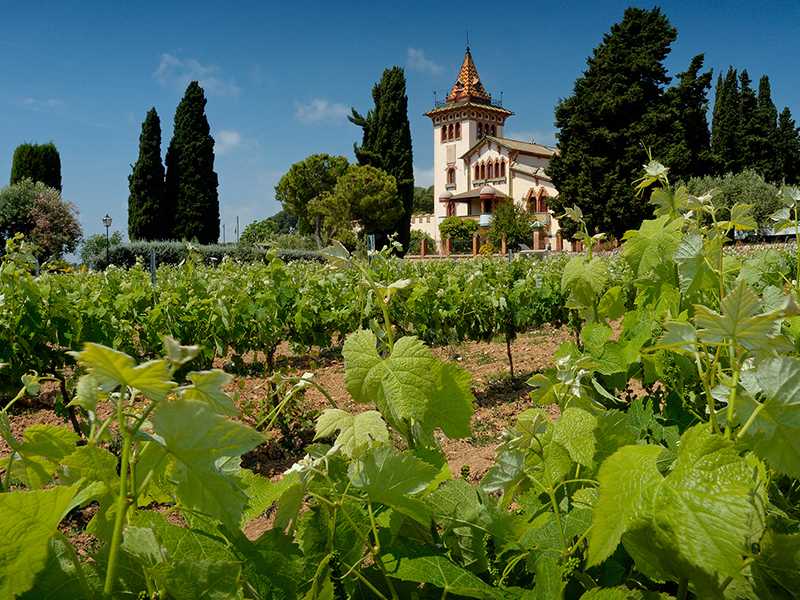 PRIORAT AND TERRA ALTA
Mas D'en Gil
Edetaria
Terra Alta is the most southerly wine DO wine region in Catalonia, northern Spain. It lays on the border of the inland section of Tarragona. It also has the highest altitude, with the mountain peaks here reaching 950 meters (3,000ft). The vineyards are located further down, in the foothills and on valley floors. Unsurprisingly, Terra Alta means 'high land' in Catalan. The picturesque region has been captured in a number of paintings by the renowned artist Pablo Picasso, who spent some summers here. Terra Alta was awarded DO status in 1985 and has undergone a period of modernization since its promotion.
Just stunning!
RIOJA
Altanza
Rioja is as age-worthy as the wines of Bordeaux and Burgundy, yet it flies under the radar compared to its more well-known peers. This means that a stellar bottle of age-worthy Rioja can be procured for far less than a similarly rated bottle of Bordeaux or Burgundy. Rioja wine takes its name, like many other wines made in the Old World, from the Rioja region where it is produced.
*
*
*
*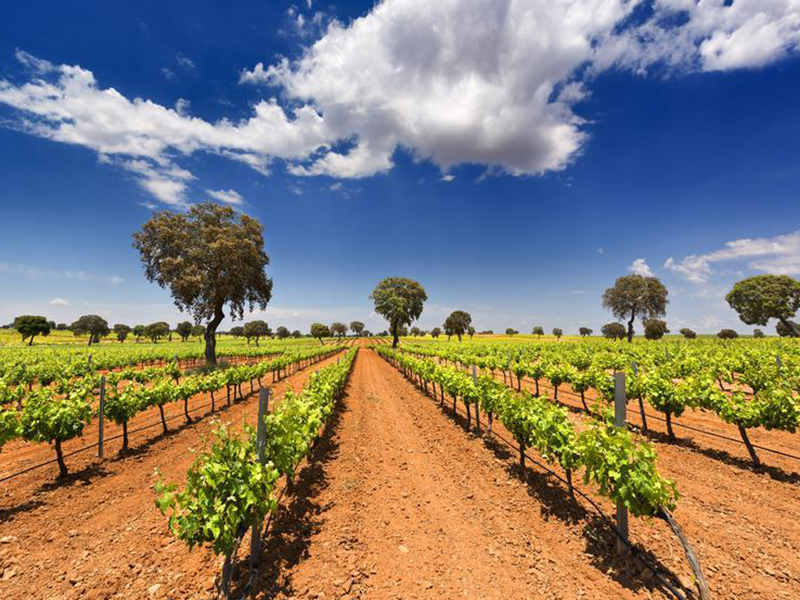 MENTRIDA- SIERRA DEL GREDOS
Bodegas Jimenez-Landi
This is one of the most exciting regions in Spain for me (Romo) The Grenache here is really more similar to Red Burgundy and Pinot Noir in terms of Texture, elegance and finesse. We will enjoy a light lunch in the vineyards and taste the magnificent wines made there.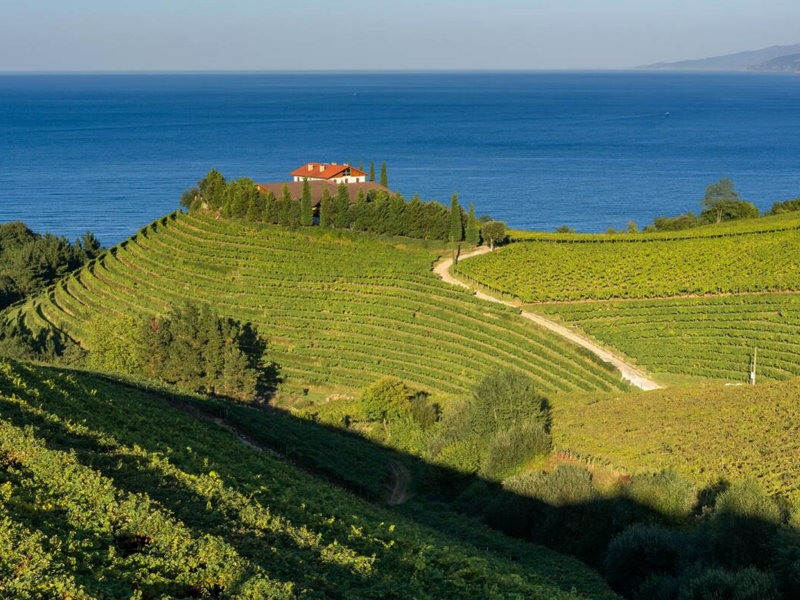 Bizkaiko Txakolina
Senorio de Otxaran
Bizkaiko Txakolina is a Spanish Denominación de Origen Protegida for wines, located in the province of Bizkaia, Basque Country, Spain. It is a dry white wine with high acidity and low alcohol content. BIZKAIKO Txacoli- different from most every other Txacoli in the market that are from Geteraiko (Getaria area). Geteraiko Txacoli is dressed up in Co2 to make the wine spritzy. These Getaria wines are also lower in alcohol and more lean expressions of the predominant Grape Hondarabi Zuri. Senorio de Otaxaran Txacoli is different than most. It is Hondarabi Zuri, but also has (in small percentages) Picpoul and Chardonnay in the vineyard that produces it. This is the largest single estate in all of Txacoli. It is an undulating slope that feeds down into the modern gravity winemaking facility. There is no Co2 in this wine (it is not allowed in Bizkaiko) there is an extra degree of alcohol allowed here too which produces as more complete table wine. This is a full, aromatic and sappy expression of this great 25 hectare vineyard. Appearance: Straw yellow with greenish tones, clean and bright Nose: Generous, clear and intense. Ripe white fruit aromas with a hint of spice and cut herbs Palate: full and balanced with flavors that echo aromas- persistent and lasting finish Pairing: seafood and shellfish, cold meats, vegetables, soups and creams.
Romo,
The magic of the Spain Experience lingers. First of all having a cohesive and fun group really helped! In a word I would describe the trip as extraordinary, as there was nothing ordinary about the experience! I was deeply impressed with every winery, their wines, their people, their hospitality. What they all had in common, whether large or small was an unwavering, uncompromising commitment to quality, excellence and innovation! I thought the pace of the trip, while brisk was not overwhelming. The accommodations were well chosen, no major issues, I particularly liked the Westin, the London and the Village Hotel. All said, a singular experience that left no regrets and was worth every penny. I would love to do more!
Thank you,
Richard B, Phoenix, AZ
Hi Romo!
Thanks again for your master execution on the Wine Tour de España!  What an adventure! For someone coming from outside the industry, the experience was invaluable.  Spending a week with wine experts, tasting, touring and discussing all aspects of winemaking helped me to absorb information in a way that wouldn't be possible on my own. Gaining access like we did through your connections with the Spanish winery owners and winemakers allowed the entire group to experience the region and wines with exclusivity, detail and genuine hospitality.
On a personal note, I was super impressed with your professionalism and leadership.  You're a rock star!  It was easy to see the genuine warmth we were all welcomed with came from your efforts creating lasting relationships with our hosts.  Keep it rolling, you're onto something truly special!
Respectfully,
Lance C, San Diego, CA
Romo,
The Spanish Wine Trip was promoted as "the wine trip of a lifetime". That was not an exaggeration. It was an amazing experience, especially for me, someone not within the wine industry. I wanted to go because I know quite a bit about French and Italian wine but nothing about Spanish wines. And now I know what wines I like. I also know where I would like to return.
Since the vast majority of our tour participants consisted of wine sellers, I learned not only from them but also at the vineyards and bodegas.
I think if Romo didn't have the relationships with and the respect he has earned from the makers, we could never have been treated so well. Or gone to some of the very intimate places. It was very elegant, convivial and a wonderful way to learn! I'd recommend going on one of Romo's trips.
Raulee, Los Angeles, CA
interested in the trip?
If you are interested, please contact me to be added to the list
(415) 336-0250