Barcelona – Mediterranean Coast & Mallorca
October 2 – October 12, 2023
Traverse the illustrious Wine Regions of Spain
Join Robert "Romo" Morrison & Authentic Wine Selections for an *all-inclusive* excursion from the eastern coast of Spain to the Balearic Island of Mallorca.
What You'll Experience
Discover the distinct soil diversity of DO Terra Alta
Learn about biodynamic wines from the prestigious region of Priorat
Explore the region's unique terroir via local white, rosé, and red wines
Experience wines from the distinguished Vino de Pago classification
Taste the Mediterranean influences on the wines of Mallorca
Enjoy wine-paired meals at each winery with local products and traditional fare.
This fully immersive Spanish wine experience will be shared with Authentic Wine Selections sales associates, customers, and fellow private clients.
This trip is limited to 6 – 10 private clients based on double occupancy.
Come for the wine – stay for the ultimate "industry" experience!
Don't miss out on this wine opportunity of a lifetime!
"All the sites are amazing. This is a life-changing trip and you will never be the same…"
– Robert Morrison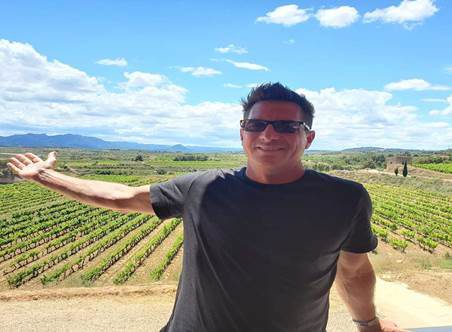 Monday, October 2
Fly to Barcelona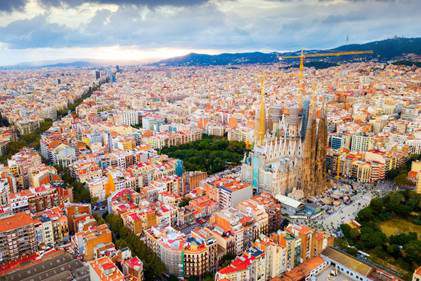 Depart all US cities October 1st. Free day to explore the amazing architecture and food scene of this world-class city!
Tuesday, October 3
Drive to Salou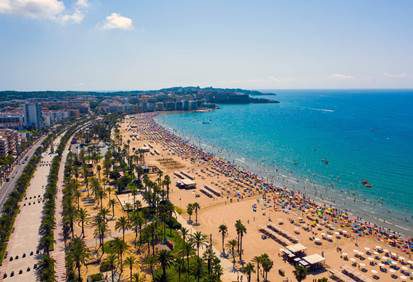 Seafood and wine luncheon with
Edetaria Winery
. Enjoy the rest of the evening on your own in this beautiful setting. Overnight stay at local seaside hotel.
Wednesday, October 4
Priorat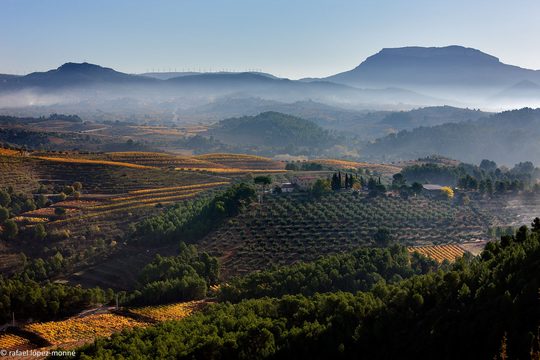 Wednesday, October 4
Montsant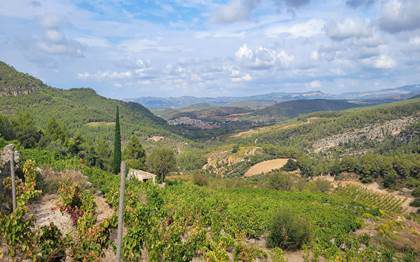 Accommodations
October 4th and 5th

Stay at Les Capcades and enjoy the serenity of this tranquil country hotel. This historic and chic property has an indoor pool to unwind from the day.
Thursday, October 5
Terra Alta, Spain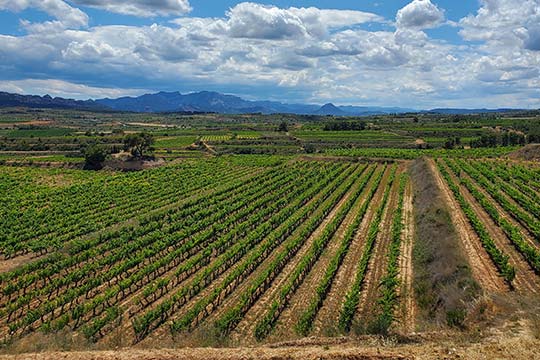 Friday, October 6
Utiel-Requena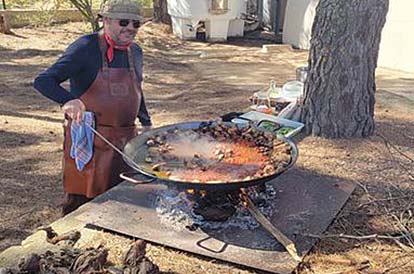 Accommodations
Friday, October 6

Saturday, October 7
Valencia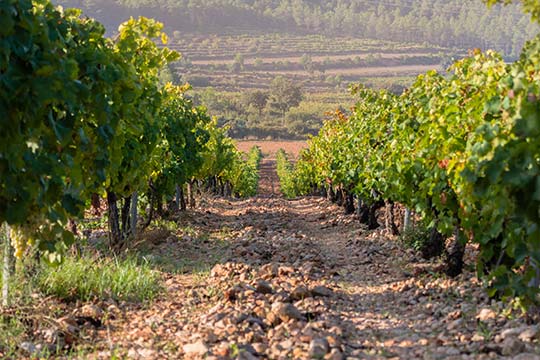 Free day in Valencia. Accommodations TBD.
Accommodations
October 8 and 9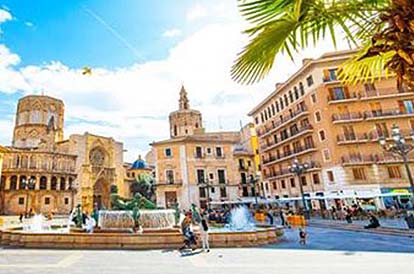 Stay at
Vi Rei Winery
! Free day October 8th to wander the old city streets and seaside wonders of the stunning island of Mallorca!
Accommodations
Sunday, October 8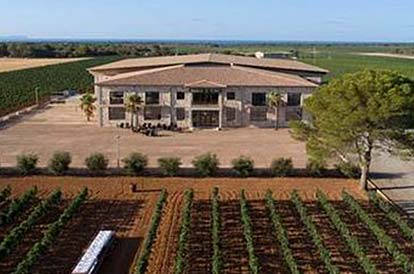 Free day to wander the old city streets and seaside wonders of the stunning island of Mallorca!
Monday, October 9
Mallorca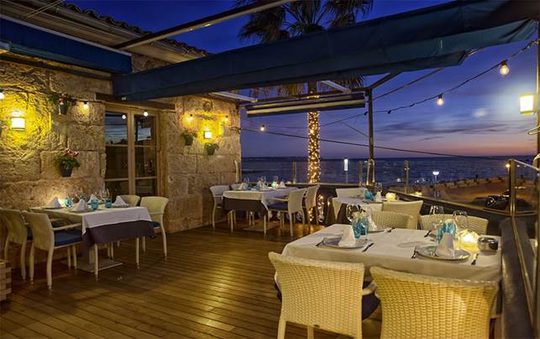 Tasting, tour, and lunch at
Vi Rei Winery
. Dinner at La Ola del Mar, or similar, Mallorca
Tuesday, October 10
Mallorca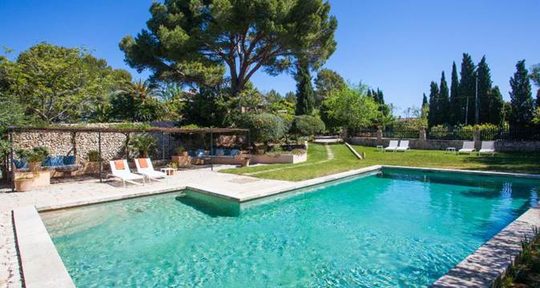 Visit, tasting, BBQ lunch and stay at
Bodegas Oliver Mouragues
, Mallorca. This is a view of one of
two pools
on the magnificent property!
Wednesday, October 11
Pollenca, Mallorca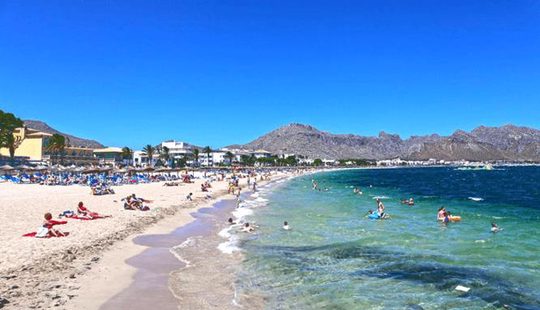 Drive to Pollenca and stay at beachfront hotel in Pollenca! Free day in Pollenca, Mallorca.
Thursday, October 12
Return to U.S.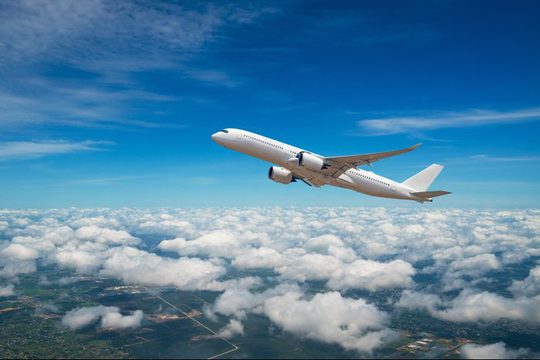 Or not… trust me, you won't want to come home!
Land Travel
Comfortable, air conditioned coach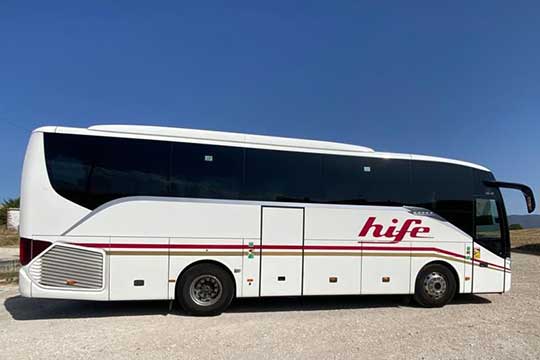 Overland transport will be in a comfortable, air-conditioned coach to ensure a relaxing journey from destination to destination.
Frequently Asked Questions
Important Details
All hotels are covered in the cost of the trip as listed.
Hotels and restaurants are subject to change based on situations beyond our control.
Free evenings/days are not included in the cost of the trip. You are responsible for your own meals and entertainment during scheduled free time.
Robert Morrison can provide recommendations for all free days and evenings!
Trip Price
Single Occupancy: $7,000.00
Double occupancy: $12,000.00
50% deposit due upon booking
The remainder due September 1, 2023
Deadline to book is September 1, 2023
Book and pay before June 1, 2023 and get a 10% discount!
Book your trip or ask questions
The magic of the Spain Experience lingers. First of all having a cohesive and fun group really helped! In a word I would describe the trip as extraordinary, as there was nothing ordinary about the experience! I was deeply impressed with every winery, their wines, their people, their hospitality. What they all had in common, whether large or small was an unwavering, uncompromising commitment to quality, excellence and innovation! I thought the pace of the trip, while brisk was not overwhelming. The accommodations were well chosen, no major issues, I particularly liked the Westin, the London and the Village Hotel. All said, a singular experience that left no regrets and was worth every penny. I would love to do more!
Thanks again for your master execution on the Wine Tour de España!  What an adventure! For someone coming from outside the industry, the experience was invaluable.  Spending a week with wine experts, tasting, touring and discussing all aspects of winemaking helped me to absorb information in a way that wouldn't be possible on my own. Gaining access like we did through your connections with the Spanish winery owners and winemakers allowed the entire group to experience the region and wines with exclusivity, detail and genuine hospitality.
On a personal note, I was super impressed with your professionalism and leadership.  You're a rock star!  It was easy to see the genuine warmth we were all welcomed with came from your efforts creating lasting relationships with our hosts.  Keep it rolling, you're onto something truly special!
The Spanish Wine Trip was promoted as "the wine trip of a lifetime". That was not an exaggeration. It was an amazing experience, especially for me, someone not within the wine industry. I wanted to go because I know quite a bit about French and Italian wine but nothing about Spanish wines. And now I know what wines I like. I also know where I would like to return.
Since the vast majority of our tour participants consisted of wine sellers, I learned not only from them but also at the vineyards and bodegas.
I think if Romo didn't have the relationships with and the respect he has earned from the makers, we could never have been treated so well. Or gone to some of the very intimate places. It was very elegant, convivial and a wonderful way to learn! I'd recommend going on one of Romo's trips.